My grandpa passed away a couple weeks ago, he was a great man who lead a great life and I want to get a memorial tattoo. I have one already for my great grandmother (his mother) and he loved it.
This is it: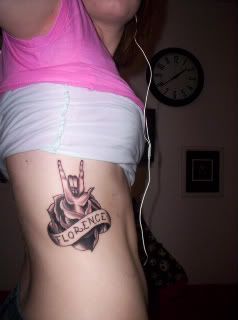 What I'd really like to do is figure out a way to add a stem and have a smaller bud blooming off of it. But the rose is at such an angle that I can't decide if a stem would look awkward or not.
He really loved the tattoo I got for his mother so ideally I'd like to add on to it in his memory, so if you can think of another add on idea I'm open to any suggestions.
Also, if I do add on to it I'd like to leave open the possibility to add on yet again when my grandmother passes.
I know I should visit a shop and consult an artist but I've hit a lot of financial issues recently (again) I may not be able to afford it for a while, so I don't want to bother with all that until the time comes. I trust your opinions just as much.
Anyways, my back up plan is to get one of those funny trucker hats that old men wear, he never ever took his off :) I just don't know where I'd place it.. If you like this idea better, what's your placement opinion?