This thread was made for mindy and I! I have quite an assortment.
Reptiles..first I have 5 breeding leopard geckos. This number will soon change in a matter of a week or so..I should be getting more breeders.
Super Snow Eclipse, Mack Snow Enigma, Blazing Blizzard, Bell Albino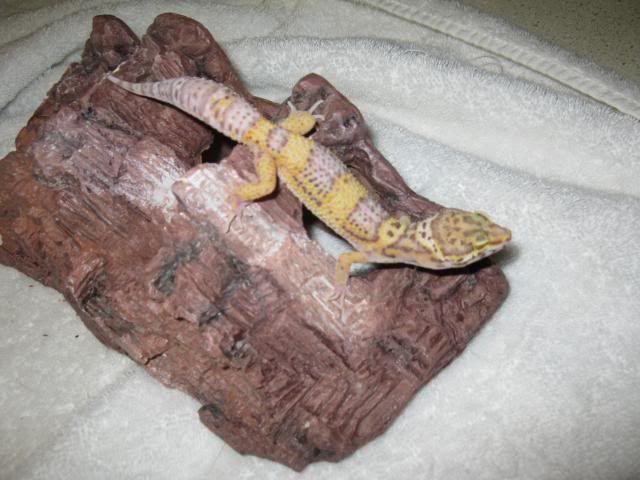 I have 3 snakes (currently)
Joni Phase Grey Banded King, Grey Banded King, and a Cornsnake
And a crested gecko:
Mammals!
I have 2 rescued bunnies and 1 bought bunny. Rabbits are my life. I also volunteer at a rabbit rescue.
Kinobe..nuetered Holland lop. Sent straight from hell. But so adorable.
Chewy and Anakin..bonded pair, both lionheads. Chewy was my first rabbit and the sweetest girl in the world. Anakin is a bit independent, but so fluffy!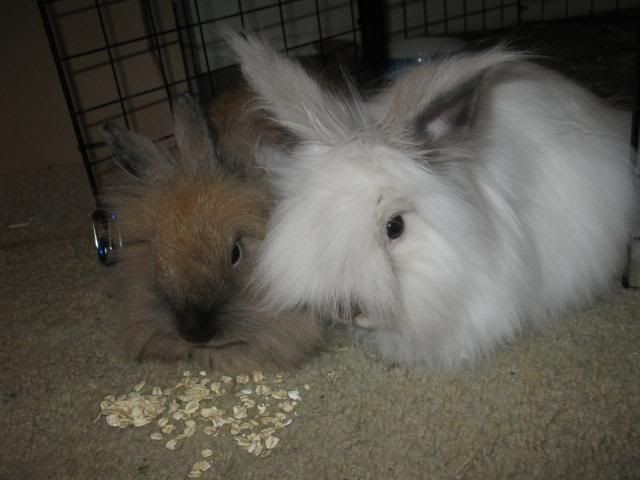 I have 2 male chinchillas, Valentine (White mosaic) and Casanova (black velvet) they are a lot of fun, but a handful.
My hamster, Fat Hammie. I love hamsters!
I also have 3 pet mice, but don't have a photo of all three together.
I have rehabbed a lot of other pets, and I used to have 3 bettas, but they all passed away last year to old age :(


Edited by Euphoric - January/09/2011 at 2:55pm